What is Planned Giving? 5 Tips for Connecting with Donors
May 4, 2023
Planned giving is a key component of a healthy nonprofit funding strategy. It's particularly beneficial because of the long-term stability these gifts can bring to your organization, not to mention the strengthened donor relationships it fosters when pursued intentionally.
Yet for many nonprofits, planned giving isn't a priority. It can understandably be hard to devote time and resources to a new fundraising stream for the first time—and planned giving might seem especially tricky since at first glance it differs from other forms of fundraising in significant ways.
Thankfully, the same foundational practices you already use to connect with donors remain largely the same when promoting planned giving, just adapted to new contexts. There are a few new considerations to keep in mind, but starting with a clear understanding of what planned giving is and how nonprofits approach it will help you hit the ground running.
What is Planned Giving?
Planned giving involves donors giving money to charitable nonprofits as part of their financial or estate plans, most commonly in the form of bequests in their wills after passing away. These gifts are often unrestricted, but donors can specify that their gifts be restricted to particular programs or purposes.
Planned gifts can also take the form of other charitable giving vehicles like annuities, which are designed to pay lifetime incomes to donors while generating interest for the nonprofit. Explore FreeWill's breakdown of common planned gifts for a deeper dive into how annuities and other giving vehicles work.
Why do donors create planned gifts? Many are drawn to planned giving because it's a meaningful way to support the causes they're passionate about. Leaving a philanthropic legacy by sustaining an organization's long-term work can be a powerful motivator. Planned gifts can also bring significant tax benefits for donors, including reductions in estate and capital gains taxes depending on the type of gift created.
Why should nonprofits prioritize planned giving? The predictable nature of planned gifts makes it easier to project stable budgets and allocate funding efficiently. Not to mention, these gifts often tend to be larger than immediate cash gifts since they don't interrupt donors' day-to-day cash flows. They're also highly accessible—anyone can create a bequest, not just your top donors. Ultimately, all the benefits of planned giving make it one of the highest-ROI forms of fundraising you can conduct.
Planned Giving Programs 101
So how do nonprofits pursue planned gifts? By creating dedicated planned giving programs.
A planned giving program encompasses all the strategy and work you put into sourcing, researching, soliciting, communicating with, and stewarding planned gift donors.
Treating planned giving as a distinct priority allows you to drive greater results, similar to how your overall development efforts might be treated as a special function outside of normal fundraising. For many organizations, planned giving falls under the development umbrella. It might also be taken on by a team member who handles stewardship activities.
Starting a planned giving program need not be a massive investment all at once. You can begin by assigning ownership, setting up some initial resources (like a dedicated web page, contact number/inbox, and donor-facing bequest tools), surveying your donors for any existing planned gifts, and screening your donor base for opportunities. From there, prioritize your prospects and start reaching out to discuss planned giving.
Approaching planned giving through a concrete program provides a useful framework that you can expand upon to start pursuing other forms of giving like stocks, crypto, and DAFs.
Connecting with Donors to Promote Planned Giving: 5 Tips
1. Use dedicated tools.
To keep your planned giving program organized, you'll need to use a tracking system similar to what you likely already use for normal fundraising activities, like your CRM. Take extra steps to track moves and interactions with top prospects as you would for major gifts.
But look for opportunities to use technology to improve the donor experience and help promote your program, too. Planned giving tools that provide donor-facing bequest creation features allow you to facilitate the donation process and simplify marketing these gifts. The right platforms will include backend tracking and reporting capabilities, plus marketing support to help you truly make the most of your new program.
2. Create a legacy society.
By creating a membership group just for your planned donors, you can open all kinds of new opportunities to engage them with your mission and work. Offer valuable perks to members like exclusive events, unique thank-yous, speaker series, free merchandise—whatever makes the most sense for your nonprofit and your donors' interests.
Importantly, a legacy society itself can become a big selling point for becoming a planned donor in the first place. This tactic works because it taps into social proof, showing potential donors that others are happy with the choice to create a legacy with your organization. Remember to collect testimonials from legacy society members over time to feature in promotional materials.
3. Hone your messaging.
Learning to talk about planned giving can be one of the trickier parts of getting started, but you can succeed by following a few basic best practices:
Don't mention death; instead, emphasize the legacy-building aspect of planned giving.
Seek to educate your donors about this opportunity since many might be unaware of their planned giving options. Provide resources and offer to answer questions before outright soliciting a gift.
As mentioned above, use social proof to show others that planned gifts are worth considering.
Promote the advantages of planned giving—tax benefits and legacy for donors, sustained operations for your nonprofit.
Explain the flexibility of this type of giving and that donors can restrict their gifts to the particular programs that are most meaningful to them.
Infuse these best practices into all of your planned giving communications, from broad promotional emails to one-on-one conversations with prospects. Not only will you secure new planned gifts, but you'll also strengthen donor relationships by approaching them with empathy and care.
4. Lay out a marketing strategy and cadence.
Develop a marketing plan for your planned giving program alongside your larger communication calendar. This will give you a clear roadmap to follow and iterate over time as your program grows.
Start by planning one or two standalone marketing blasts specifically about planned giving. These need to be targeted to segmented audiences to yield the best results—donors who have expressed interest in planned giving previously and who meet planned giving persona characteristics.
In addition to these campaigns, integrate mentions of planned giving into other communications you're already planning to send. A simple "Interested in sustaining our work with a tax-savvy legacy? Learn more about our planned giving program" note with a link to a dedicated landing page should raise visibility without overwhelming donors.
5. Conduct initial qualification exercises.
While you promote your planned giving program more broadly, you also need a plan for intentionally cultivating relationships with your higher-impact prospects. One-on-one communication will work best for developing these relationships and hammering out exactly what kind of planned gift will make the most sense for them as individuals.
To do this, you'll need to qualify your prospects, or prioritize them for personal outreach. Attempting to stay in close touch with too many potential donors at once can easily exhaust your team. The qualification process involves developing and refining your lists of prospects based on what you know about them and how they fit into your planned giving personas. These are sets of characteristics, like age, donation history, parental status, and more that indicate an increased likelihood to make a certain type of planned gift.
You can continually refine your personas and qualification process over time as your planned giving program evolves. The key is to make qualification a regular occurrence—if your time is already stretched thin, you want to ensure that it's being spent developing relationships that will have the greatest possible impact on your mission. Even if a prospect isn't heavily prioritized at any given time, you can still take steps to keep the relationship warm with automated outreach and event invites.
Planned giving can be an incredible investment for nonprofits. After all, it's among the highest-ROI forms of fundraising there is.
---
If you're starting from scratch, keep learning about planned giving best practices and take initial steps to start your program. Prepare a few promotional resources, gather the tools you'll need, survey your donors, outline a loose marketing plan, and begin screening prospects. With the right preparation, your program can become a valuable asset that secures funding for your mission while also deepening your donor relationships.
---
Author: Patrick Schmitt, Co-CEO of FreeWill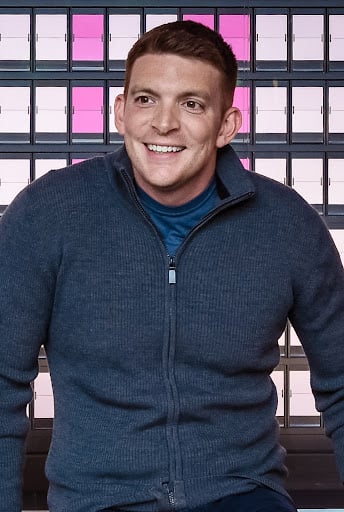 Patrick Schmitt and fellow FreeWill co-CEO Jenny Xia founded at Stanford University's Graduate School of Business in 2016. FreeWill's charitable giving platform makes it easier for nonprofit fundraising teams to unlock transformational gifts, and to date has generated over $6.6 billion in new gift commitments for thousands of nonprofit organizations. Patrick hosts FreeWill's popular webinar series, educating thousands of nonprofit fundraising professionals each month about planned and non-cash giving strategies.
Before FreeWill, Patrick was the Head of Innovation at Change.org, where he helped grow the organization to 100 million users in four years. Prior to that, he ran email marketing for President Obama and served as Campaign Director for MoveOn.org.
Get The Latest Updates
Subscribe To Our Monthly Newsletter
No spam, notifications only about new products, updates.
Become a subscriber
Subscribe to our blog and get the latest updates straight to your inbox.