5 Reasons to Use Direct Mail In Your Marketing Campaigns
February 27, 2023
Although digital communications have become the norm in recent years, print isn't dead. In fact, direct mail remains a reliable and evolving tool that can help your nonprofit stand out from the competition and raise meaningful support for your cause.
The best way to get the word out about your nonprofit is to adopt a multichannel, modern marketing approach. This approach involves sending appeals and promotions directly to a potential supporter's mailbox — in conjunction with other digital communication channels — to reach the widest possible audience.
If you're still unsure about the impact that direct mail can have on your organization, consider the following benefits of incorporating nonprofit direct mail into your larger marketing strategy.
1. Direct mail is tangible.
A recent study showed that 59% of people enjoy receiving physical mail from the brands they care about. This speaks to the appeal of tangible marketing messages as opposed to those delivered online.
Not many people receive meaningful messages through the mail these days. As a result, when your supporters receive a tangible reminder of your organization, they might be prompted to display it on their kitchen counter or hang it on the fridge. These private areas of a donor's home are invaluable for keeping your cause at the top of their minds.
In your next campaign, consider sending these tangible, direct mailers to your supporters:
Fundraising letters: Writing physical fundraising letters may seem outdated, especially in the age of smartphones and instant messaging. However, it's still one of the most effective ways to connect with donors. Unlike email, social media, and text messaging, letters provide you with ample space to explain who you are, what your organization does, and why you deserve support.
Special occasion cards: Send supporters a handwritten card when they reach certain milestones at your organization to show your appreciation for their support. For instance, you might congratulate a volunteer for reaching 100 hours or celebrate a major donor on their anniversary with your organization. Putting in the effort to acknowledge their commitment to your cause can go a long way in building strong donor relations.
Flyers: Flyers are a tried-and-true method for grabbing people's attention and inspiring them to take action. These marketing materials — which allow recipients to gather important information at a glance — can be adapted to meet your nonprofit's every need. So, you can promote an upcoming event, explain the importance behind your fundraising campaign, or provide notable updates about your cause.
If people easily associate these mailers with your brand, they'll be more likely to remember, trust, and invest in your nonprofit. So, remember to maintain consistent branding — including the same logo, color palette, and typography — across your print marketing materials.
2. Direct mail lends itself well to personalization.
Mass emails and online ads that use impersonal greetings like "dear donor" don't appeal to recipients. In fact, research reveals that the average email response rate is around 0.1%, whereas direct mail receives a 5.3% response rate. That's because direct mail allows you to connect with donors on a personal level.
In addition to using your CRM to identify a target audience, collect the following information from your database to create direct mail that is relevant and customized to each donor:
Name and title
Giving history, including the amount and frequency of their most recent contribution
Engagement history, including event attendance, volunteer participation, and communication preferences
Use these details to personalize your appeal according to the donor's journey through your organization and leverage storytelling to explain the impact of their past support.
For instance, you may open your event invitation letter with, "Dear Dr. Doe, thank you for contributing $500 during our year-end campaign. Due in part to your generous support, we were able to help alleviate the financial burden of cancer for 1,000 patients in need. To keep the giving spirit alive, we are once again reaching out to invite you to attend our upcoming fundraising gala benefiting cancer patients who struggle to pay their medical bills."
An authentic, personalized message shows that you took the time and effort to get to know every donor at your organization. This personal touch will help drive support and commitment to your cause.
3. Direct mail marketing is highly targeted.
For your marketing efforts to be effective, it's important to reach out to the people who are most likely to resonate with your cause and lend their support. When marketing directly, you can use your CRM to segment audiences based on shared characteristics like location, giving level, and engagement history. This allows you to send messages to only relevant, high-value donors — saving your nonprofit time and money.
Targeted mailing lists, which include the names, addresses, and demographic information of prospective donors, can also help your nonprofit find a target audience. All you have to do is purchase the lists that align with your marketing goals. For instance, if you're using direct mail tactics to invite donors to an event, you can choose a list that identifies all potential supporters who live within your immediate area.
4. Direct mail pairs well with digital marketing.
If you're engaging in multichannel marketing strategies, direct mail can reinforce your online messaging and convince donors to take action. To get started with multichannel marketing, NXUnite suggests including easy ways for direct mail readers to connect with your online channels. For instance, you might add a QR code to your mailers that donors can scan to easily access your nonprofit's:
Website: Drive traffic to your donation or event registration page.
Email: Direct donors to sign up for your email mailing list.
Social media: Boost social media engagement by linking to relevant accounts.
Regardless of your goal, direct mail can work in tandem with your other marketing methods to improve brand recognition, increase engagement, and promote a higher ROI.
5. Direct mail can be easily measured.
While direct mail may seem difficult to monitor, there are a variety of metrics you can use to measure campaign performance, including:
Response rate: Divide the number of responses you received from your promotional materials by the total number of recipients.
Conversion rate: Determine how many prospects took a desired action on your mailing piece, such as visiting your website to donate.
Cost per acquisition: Divide your marketing spend by the number of new donors acquired from each channel and campaign.
According to AccuData's guide to data marketing, collecting these direct mail metrics can help you make informed decisions about future campaigns. For instance, if you have a low response rate, you may need to reconsider who your target audience is and increase your level of personalization.
---
Whether you're sending informational flyers or personalized event invitations, direct mail can help you raise awareness for your cause, connect with donors, and inspire meaningful engagement. Establish a strong strategy early on so that you can spend less time optimizing your campaigns and more time advancing your mission.
---
Author: Gabrielle Perham, MBA, Director of Marketing & Sales Operations for Deep Sync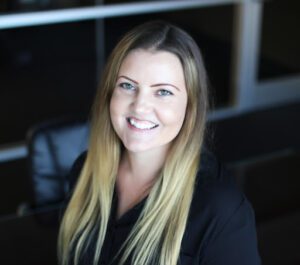 Gabrielle is the Director of Marketing & Sales Operations for Deep Sync and its family of brands: Compact Information Systems, HomeData, AccuData Integrated Marketing, AlumniFinder, ASL Marketing, CollegeBound Selection Service, and DeepSync Labs. She joined the organization in 2017 and possesses more than 15 years of experience in strategic marketing, branding, communications, and digital marketing. She earned a B.S. in Marketing and an M.B.A in Marketing Management from the University of Tampa.
Get The Latest Updates
Subscribe To Our Monthly Newsletter
No spam, notifications only about new products, updates.
Become a subscriber
Subscribe to our blog and get the latest updates straight to your inbox.